The Queen's Effect On Today's Fashion
The late queen of England's death was a significant and unfortunate matter that many in Europe and around the globe will mourn and reflect over for years to come. However, one thing that didn't die with her was her stamp and influence over the world of fashion. 
The British Fashion Council, among many other fashion brands, expressed their condolences saying "Her Majesty's effortless style, charm and sense of fun was evident and her passion in supporting young creatives will continue to inspire the next generation." The queen's life and death has already shown its effect on fashion in the past, and in various shows during the cancelation of fashion week.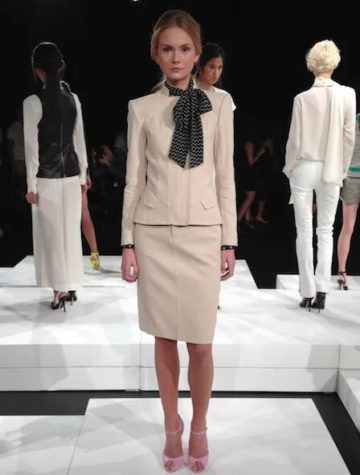 Starting as far back as 1940, much of the queen's public consisted of many regular suit dresses, hats, headscarves, handbags, pearls, and loafers. Numerous shows like Fashion Week have had designers show modern takes on these pieces, specifically dress suits, headscarves, and pearls on the runway. Specifically, brands like Versace and Dior have used articles like headscarves in previous years as accessories for many outfits. Many designers on their own shows have paid tribute to the queen, sharing takes on symbolic clothing that represents the queen's life, and designing modern looks that represent her own personal style. Many of these designs included solid color dresses, veils, and headscarves in their shows. Christopher Kane, a Scottish fashion designer, presented his own symbolic tribute at his runway show as he showcased his black floral dress and veil, stating that the flowers were "symbolic of love, death, celebrations, and condolences."