Only one can win, both teams dive, spike, and run for the ball in pursuit of bringing home the win.
The Lion's volleyball team played their first game against the Space Coast Eagles at the at Westview Baptist Church on Tuesday, September 5th.
The Lions and Eagles played a total of three exciting sets filled with team spirit and cheering from the audience and coaches. After winning a majority of last year's games, the Lions faced their first loss of this season with hopes of doing better in the next one. The Lions are prepared to continue to train and get better to come back with a win.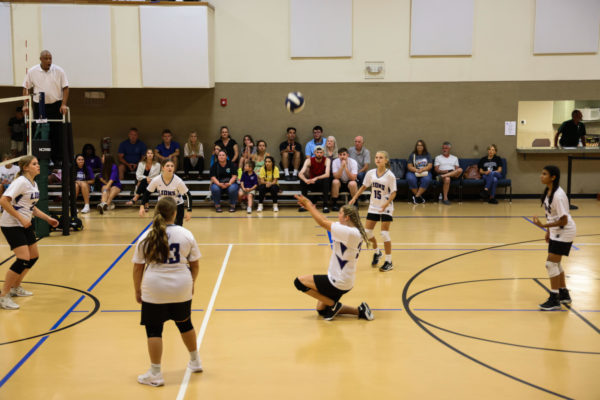 The first set finished with a score of 16 to 25 with the Eagles in the lead. The Lions communicated throughout the set and made many passes using all three of their hits. Coach Elliot subbed in players, and every member of the team had a chance to play, as well as cheer their fellow players along. The team captains, Emma Vega and Carli Combs 12th grade, helped the rest of the team to communicate and effectively serve the ball over the net for points. Even though they lost the set, the team huddled and came back stronger for the second set.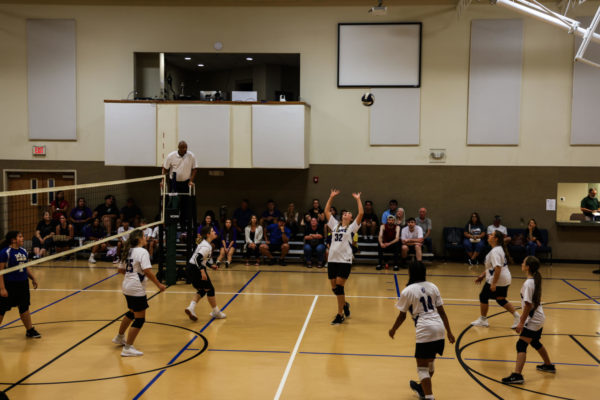 The second set came to a close with a close score of 24 to 26 with the Eagles still in the lead. The Lions greatly improved since the first set by making a majority of the serves over the net. The Eagles struggled to return the balls, resulting in more points to the Lions. Using more communication and focusing on their surroundings, the Lions worked well to get the balls back over the net and were even willing to dive for the ball. Though it was a close game, the Eagles took the win for another set. However, the Lions did not give up.
The third and final set had a score of 16 to 25 with the Eagles remaining in the lead. Aniston Kaltenbach and Anna Brown, ninth grade, finally got their chance to play on the court after cheering their team on for the last two sets. Even though both teams were tired, they were not ready to give up and quit, instead, the third set was still filled with much excitement and energy. Keagan Crandall, 10th grade, and Joenid Siaca, 8th grade, got a chance to show what they had to offer as they spiked the ball over the net. The Eagles, in the end, played for every point they could resulting in a win for the overall team.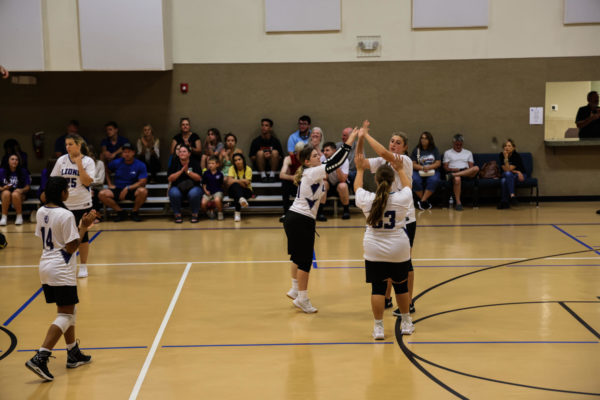 The Lions may have lost this game, but they are confident with more practice, hard work, and dedication to their coaches and teammates, they can win other games in the future.
 "Now that we lost, we know we need to practice more and work on our communication skills while playing," said Brianna Eshliman, 10th grade.
Let's go Lions!