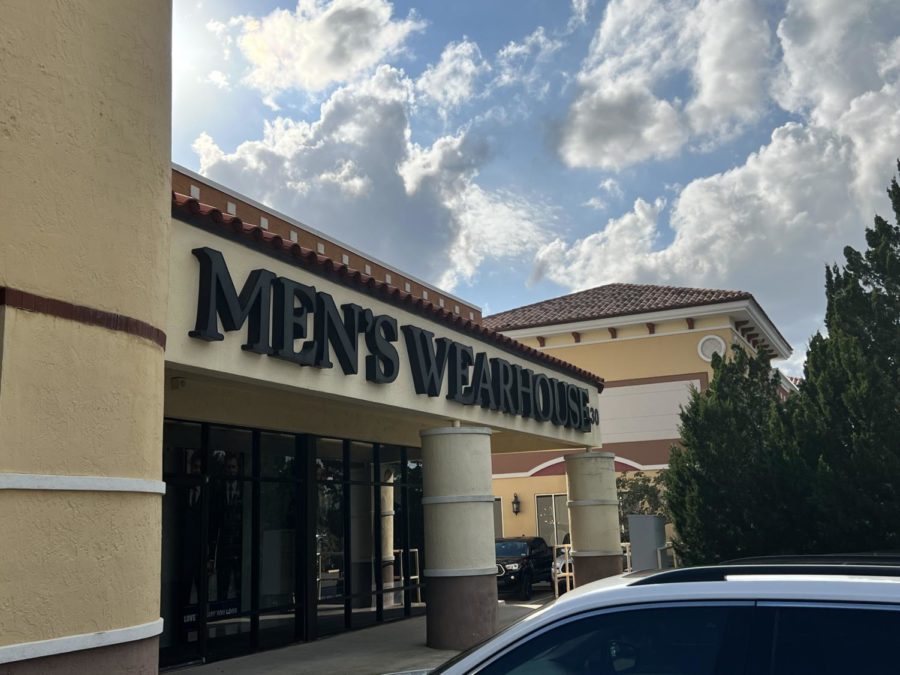 Men's Wearhouse: Good Homecoming Suits?
I went to Men's Wearhouse for the first time on the 8th of November looking for a suit for my soon-to-come homecoming and ended up leaving with a great first experience and a new suit. When I arrived at the store the ambiance was very calm–even though it was a little busy because of the holidays–and I was welcomed at the front of the store by a worker who helped me with my suit. Even though the worker was quite young, he seemed very well-rounded about the different kinds of suits that were on display. I believe this made the experience that much more positive for me.
Micahel Heilig, my father, who had also never been to Men's Wearhouse before the 8th, said that he "recently shopped at the Men's Wearhouse for the first time and it was a very pleasant experience. The staff was knowledgeable about their products, friendly and professional. They also helped us find a great deal on our son's homecoming suit. I'd definitely shop there again." I would say that their professionalism, deep knowledge of the suits they presented to us, and how they fit, greatly affected our choice to buy the suit that we bought from them.
Senior Jacob Gomez, who has also been to Men's Wearhouse, expressed that "the staff is tailored toward ensuring their clientele is adequately prepared for whatever event they may need a suit for," which I would also agree with. The employees first asked me what event I was going to and then brought me suits that seemed to complement the occasion. Suits with classy designs and slim fits were my preference and the employees did a great job helping me try on as many suits as I wanted; the tailoring experience was very fast and professional. I would say that my first experience was very pleasing and I will definitely be going back for more suits when more events arise.
Donate to The Walter Times