Scholar Run Instagram Feed Vanishes
A shrill alarm pierced through the stagnant air. Begrudgingly I opened my eyes, still heavy from a late night cram session. Rolling over to face the beside, a faint glow radiated from my phone, an Instagram notification buzzed. Opening my phone I find that yet another photo has enigmatically appeared, devious scholars scrolling through their phones during school hours line the accounts page: Osppl_onthephone. However as of February 10th 2023, this reality has since vanished from our timelines. The account was taken down.
Scholars grieve for the sudden loss of the beloved page, struggling to move on as a piece of their waking routine was stripped from them. "I just feel angry and lost in my grieving. How will we know who these people's identity now?" said Preston Rice, 11th grade, when asked about the account.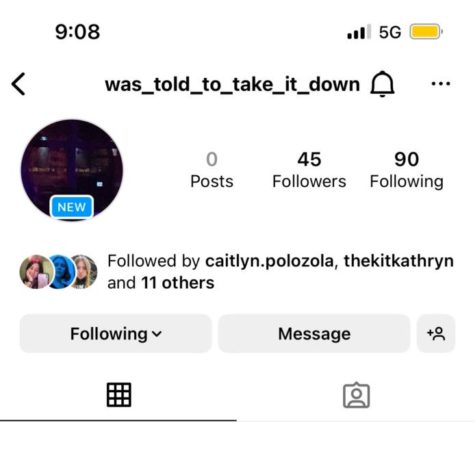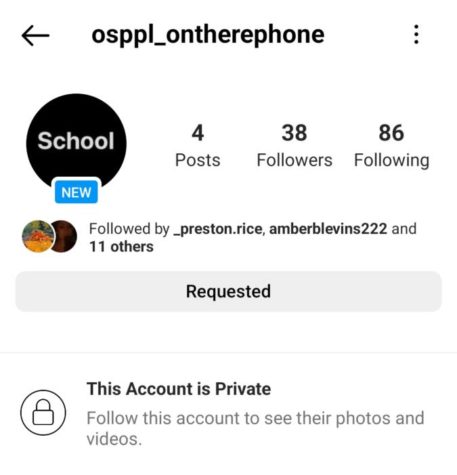 This instagram account is not the first to disappear quietly into the night. Many still remember the comedic relief provided by OSOTA Sleepers, which on a routine basis would upload photographs of scholars, or on occasion teachers, committing the unforgivable fault of sleeping during school hours. So, where is it that these accounts are going? To find the answer I followed my nose and talked to Ms. Rice, digital media instructor and the former social media teacher, who has been responsible for tracking these "rogue" accounts.
"Every business has the job to protect their brand from disparaging content. It is then our responsibility to track and take down these accounts that do not properly represent our brand. Many of these accounts are made in good faith but it becomes a problem when these spam accounts dominate our official account in the search bar so we have to take them down," said Ms Rice.
In other words it is in the best interest for the school's commercial presence to preserve our image to the rest of the world. To not let prospecting scholars and their families be dissuaded from our community.
Though the headache surrounding the presence of these accounts does not end at the administrative table. Rather it continues to discredit scholars as well. "I was just chilling out and scrolling through instagram and then I saw this creepy, grainy photo of me at a lunch table from afar. I was going to tell Ms. Rice until I saw other, for the lack of better words, 'stalkerish' photos of other scholars," said Katherine Severin, 12th grade.
What if a scholar wanted to start a social media account in good faith? When in doubt ask your teacher then seek approval from Ms. Rice. If all goes well Mr. Blake and Ms. Huckabee will give you the tools you need to stay consistent with OSOTA branding.
At the end of the paper trail we find that the OSOTA People on Their Phone instagram account was flagged and struck down by school administrators to mitigate damages to our branding. When done unethically, such accounts can cause distress to scholars who may, non-consensually, be involved in the production of content. However, following the proper channels it can be a force of good in this increasingly dark world and bring scholars closer together.